Please join upper gallery in welcoming Ken Guthrie and Mike Brazil to Chicago for an exhibition of artwork coinciding with the Winter Festival of Art sponsored by the Chicago Arts District. The exhibit (QTVR) will feature work ranging from oil paintings and sculptures to mixed media installations. (Click on the cans to the right and see their collaboration piece made just for the show.)

An artists' reception will be held on the opening night of the festival, Dec. 10th, from 6:00 pm to 10:00 pm. Refreshments (including soup!) will be provided on a first-come, first-served basis.

The exhibition will conclude on Saturday, March 5th, 2005 (from 6 to 8 pm) with Ken and Mike on hand.

For additional details, please contact Scott O'Brien at 773.405.0693.




---
For information about the Winter Festival of Arts, log on to: www.chicagoartsdistrict.org

Mike Brazil's site: www.monkeyhousedesigns.com

Ken Guthrie's site:
www.KGByproducts.com

For directions:
www.mapquest.com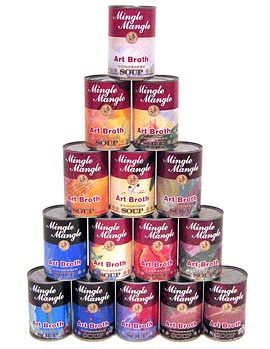 Click on each can to see its label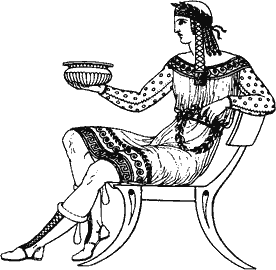 Mingle-Mangle Soup
Dec 10–12, 2004 - Mar 5, 2005
Closing Reception
Mar 5, 2005 (6-8pm)